Stand up paddle boarding is awesome. But what if I told you that it can be even more exciting? SUP accessories make your adventures more fun, safer and they offer convenience.
So here, I will tell you all about the best paddle board accessories. Regardless of what you do—angling, paddling with kids, etc.—there's something amazing for you.
And if there is a SUP enthusiast in your life, these would make a great gift.
What are the most useful paddle board accessories?
Here are some of the most essential SUP accessories I recommend. I have researched and evaluated your best options. Check out their pros and cons and find the best one for your needs.
Read on for more useful paddle board accessories:
34 SUP Accessories You Didn't Know You Needed
1. SUP Electric Pump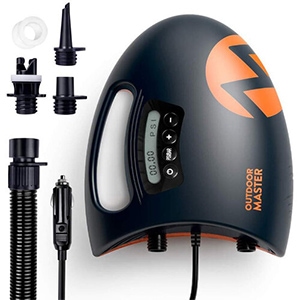 Manually inflating an inflatable paddle board is not the most enjoyable part of SUP. It can be a real workout.
For a paddle boarder who has to inflate multiple boards, it is just too much work. This makes a paddle board electric pump one of the most useful paddle board accessories.
A SUP electric pump saves time and energy. You won't have to wear yourself out before you even hit the water.
The Outdoor Master Electric iSUP Pump is one of the most popular. It is universal and can inflate three SUPs in a row, thanks to its active cooling system.
2. Cooler Box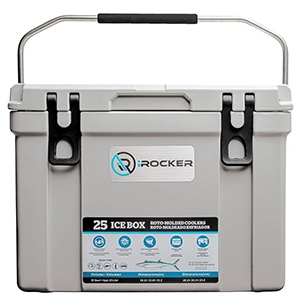 A paddle board cooler is another must-have paddle board accessory. Hard-sided SUP coolers can keep your food and drinks cool for days. They are great for fishing, touring, and even relaxed cruising.
The best thing about them is that they can be used as seats too. This is not a benefit you would enjoy with a soft-sided cooler.
The iRocker rotomolded cooler has a 24-can capacity and weighs 18 pounds. The heavy-duty, no-sweat, stay-dry construction makes it great for food and drinks or fish.
3. Paddle Board Cart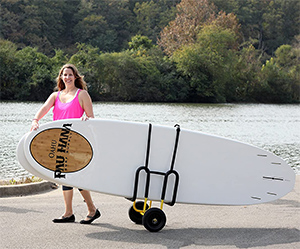 When you have to carry your SUP over a longer distance, more so on sand or rough terrain, carrying your board by hand or even with a shoulder strap just won't do. With this paddle board accessory, one person can transport multiple boards.
The Suspenz Double SUP Cart is designed to carry two paddle boards. It has airless tires that never go flat.
The paddle board cart also has foam pads for your board to rest on.
4. Belt Personal Flotation Device (PFD)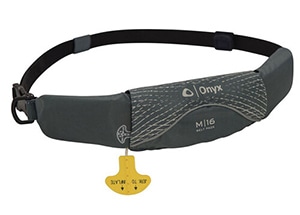 While stand up paddle boarding is very safe, accidents occur. This makes a SUP personal flotation device one of the most important paddle board accessories.
However, many people complain that wearing a life jacket is uncomfortable. They say it restricts paddling movement and it is not that fun to wear when it is hot.
But that won't be a problem with the Onyx M-16 inflatable belt pack PFD.
Belt personal flotation devices, as the name suggests, are worn as a belt. You will barely remember you have one on. They are comfortable and allow you to paddle freely without sacrificing safety.
5. GoPro Mount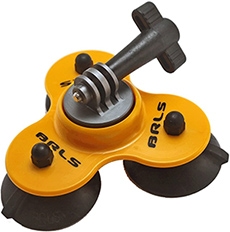 It would be challenging to paddle while trying to capture moments at the same time.
But with a GoPro mount, you can mount your action camera at the nose of the SUP and do it hands-free.
You can either get an adhesive mount or a suction cup mount like the BRLS 3.0 Premium removable mount.
6. SUP Bungee Cords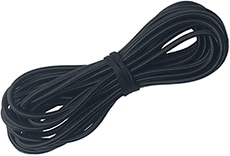 For a paddler who wants to bring extra gear, bungee cords are a necessity. You never know when you will need them.
Most paddle boards come with additional D-rings. Using a bungee cord, you can create a storage area for your gear.
Always have extra bungee cords with you.
7. Stand Up Paddle Board Leash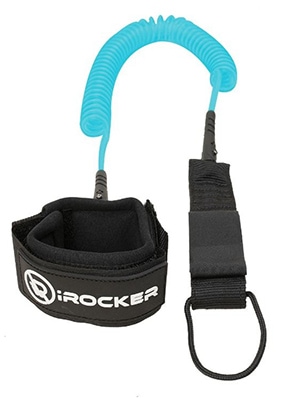 Like a PFD, a paddle board leash is one of these must-have paddle board accessories for your safety.
If you fall off your SUP board, you want to be able to reach it and get back on. This could save your life and prevent your paddle boarding experience from ending badly.
A leash keeps you attached to your board so it doesn't drift away.
The key is to make sure you buy one that is high-quality and comfortable. If it is snug, you will soon forget that you have an accessory around your ankle.
The iRocker leash is properly padded and comfortable. It is also available in several colors.
8. Paddle Board Anchor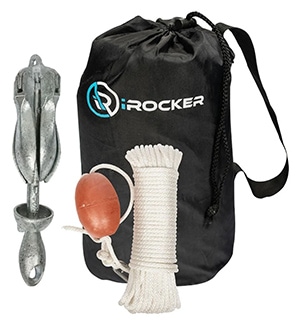 With some activities like SUP yoga and angling, you want your board to stay in place.
Imagine trying to fight a fish while your SUP is floating away. Or trying to get into a yoga pose on a moving board. It is almost impossible and you'll probably end up in the water.
That is why you need an anchor kit. It keeps your paddle board stationary and you can fish or do yoga without stress.
Paddle board anchors are not heavy. Most of them are small and weigh 3.5 pounds or less.
The iRocker anchor kit only weighs 3.3 pounds. It includes a buoy, rope, and its own storage bag.
9. SUP Board Spare Fins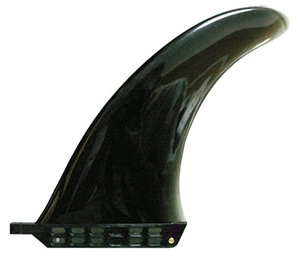 Every seasoned paddler knows the pain that comes with losing a fin. It can really ruin your SUP experience.
Other times, you may want to use fins of different shapes for specific situations.
Paddlers are adventurous people and SUP is a diverse sport.
Having a spare fin may save you a lot of frustration, especially when touring long distances.
10. Gili Dry Bag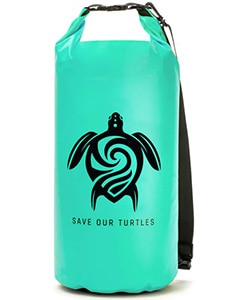 There is no way to prevent water from splashing onto your gear when paddling. Additionally, falling in is a part of paddleboarding and you should always be prepared.
So what do you do if you bring something that can't get wet?
You need a dry bag, like the Gili dry bag 15-liter bag.
SUP boards don't have an enclosed cockpit so a dry storage bag is a must-have.
The bags come in different colors. Pick your favorite one!
11. SUP Deck Cooler Bag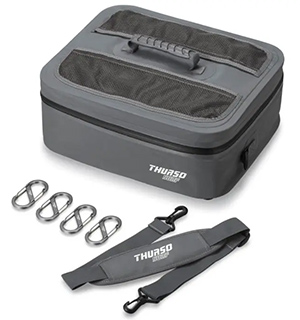 Imagine having to drink warm water or soda after paddling under the hot sun for hours.
Fortunately, you don't have to, thanks to deck cooler bags.
A SUP deck cooler bag will keep your drinks cold for hours. You will be able to paddle for longer without risking dehydration. Or the disappointment of warm drinks.
The Thurso Surf SUP deck bag has a nice shape, great for organizing your stuff. It also has thick insulation so your food and water will remain cool.
12. Stand Up Paddle Board Carry Straps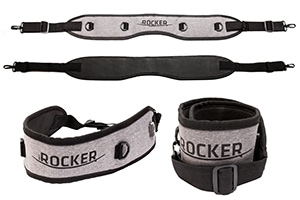 Carrying a solid SUP or a fully inflated inflatable paddle board over a short distance is easy. But over longer distances, it can be too much for one person.
A stand up paddle board shoulder strap provides a simple and less tiring way of carrying your board.
The iRocker carry strap attaches to the D-rings on your SUP. So you won't have to buy any extra accessories for attachment.
13. Kayak Conversion Kit
Stand up paddling is tons of fun. But sometimes the "stand up" part of it can be exhausting. When SUP boarding for long periods of time, you will want to sit and rest your legs.
A kayak conversion kit allows you to convert your SUP board into a kayak within minutes. It consists of a kayak seat and a kayak paddle blade.
The iRocker kayak bundle features a comfortable seat and fiberglass blade. It is small enough to fit in the SUP cargo area. You don't have to worry about where to put it.
14. Fishing Rod Holder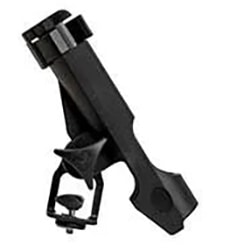 The pain of losing your fishing gear is unexplainable, especially when you consider how expensive it is.
Prevent that from happening to you by getting a fishing rod holder.
Most rod holders, like the iRocker fishing rod holder, are compatible with the action mount on your SUP.
15. Speakers
Do you know what would make your SUP experience even better? Music!
Let your favorite playlist keep you company as you exercise or relax on your paddleboard.
The Vibe Waterproof speaker from iRocker is 100% dust-, sand-, and water-proof. It features Bluetooth connectivity up to 33 feet away. You can mount it on your paddleboard's action mount.
If you are looking for something smaller and more affordable, you might love the iRocker waterproof Bluetooth speaker.
It is pocket-friendly, has a built-in mic, and comes with a built-in bottle opener.
16. Waterproof Phone Case
Leaving the phone on land when going paddling is not an option for many paddle boarders.
You need to be able to reach your loved ones, use SUP apps, maybe take photos and so much more.
But bringing your mobile phone on your SUP board can be a problem. It could get wet, or even worse, fall into the water.
A waterproof phone case prevents your device from getting wet. The Geckobrands dry case will even float to protect your mobile phone. And it is available in several colors.
17. Waist Pouch
A deck bag provides a way for you to organize your gear and secure it on your SUP board. But there are some essentials and valuables that you will want to keep close. These include the small stuff like credit cards, money, and your phone.
A waist pouch goes around your waist. You can reach for whatever you want easily and fast. You don't have to kneel on the deck and start searching through your deck bag wondering where you kept what.
The Geckobrands waist pouch is waterproof and has pockets for organizing your small valuables.
18. Polarized Sunglasses
In addition to protecting your skin from the sun, you need to protect your eyes too.
Polarized sunglasses are an accessory that every paddle boarder should have. Rheos sunglasses are a great option. They are super durable (with a lifetime warranty) and they float too!
19. GoPro Action Camera
You don't have to keep reaching for your phone every time you want to capture a special SUP moment.
Get yourself the GoPro Hero8 and enjoy amazing photos and videos. It features four shooting modes: slow motion, time-lapse, portrait, and night mode as well as many other exciting features.
20. Paddle Board UV Cover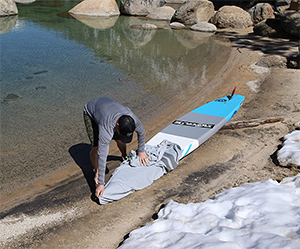 You are not the only one that can benefit from sun protection. UV rays are not good for your paddle board.
Leaving your SUP exposed to the sun for long periods could potentially damage it. And this includes iSUPs too.
For your solid board or fully inflated iSUP, use a UV board cover.
The VAMO UV board cover can keep your precious SUP up to 30 degrees cooler in the sun.
21. Scotty Mounts
Every angler would appreciate a multi-functional universal rod holder like the Scotty #280-GR.
Installation is super simple, especially if your SUP comes with a mount, and it has a cushioned cradle for a baitcaster reel.
22. Fishing Life Vest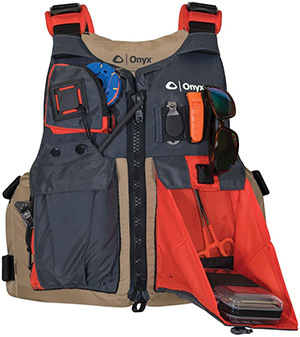 Another important accessory for anglers. Life jackets are not just great for safety.
If you fish from your paddle board, a belt PFD may not be right for you. You may need a fishing life jacket that comes with pockets and attachment points for carrying extra items.
The list of angling essentials is long and everything may not fit in the deck bag.
The Onyx fishing life vest features breathable mesh for air circulation. Its many pockets allow easy access to gear.
You will be surprised by how many items this life vest can hold. It is also USCG-approved, which is very important.
23. Fishing Tackle Bag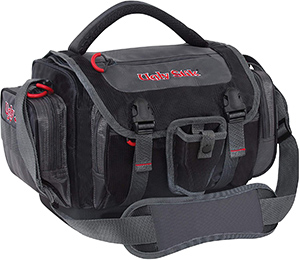 When SUP fishing, a deck bag may not be the best option for organizing your SUP gear.
A small fishing bag, like the Ugly Stik, is designed specifically for fishing products. The bottom is compression-molded to prevent it from sagging.
It can hold four large tackle boxes and it has external pockets for more gear. The storage options are amazing.
The Ugly Stik fishing bag comes with a lifetime warranty. So you know it is high-quality.
24. Fishing Bobbers

Good bobbers are very responsive and highly visible.
Thkfish fishing bobbers are extremely sensitive and you can use them in various depths and situations.
The bobbers are versatile and feature fluorescent paint for high visibility.
25. Lightweight Paddle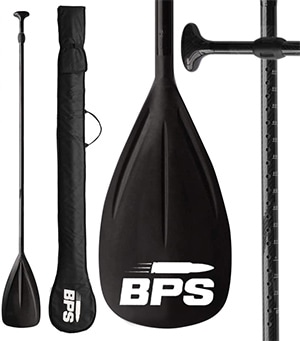 Paddling with a heavy paddle is not something any paddler would enjoy.
Heavy aluminum paddles will wear you out quickly and they are not efficient.
Any paddler who plans on SUPing frequently should invest in a carbon fiber paddle. It is lighter and more efficient.
The BPS carbon fiber paddle has a carbon fiber shaft and a nylon blade. It only weighs 1.7 pounds and is adjustable 70.86 to 83.85 inches.
26. Rolling/Wheeled Backpack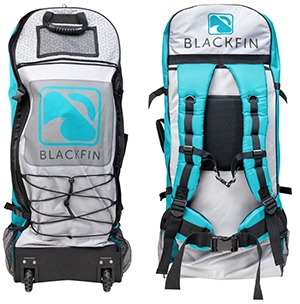 Most inflatable paddle boards come with their own backpacks. When deflated, they fit in the bag along with other SUP accessories.
This makes it easy to carry the iSUP. But over a long distance, the weight of the board and accessories may be too much for your shoulders.
Save your back and shoulders by buying the Blackfin backpack. It is large enough to fit your inflatable board and accessories.
The bag is rugged and will handle anything. You can travel all over the world with your SUP.
27. SUP Travel Bag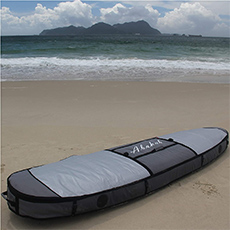 A solid paddle board requires a bag too. It is easier to carry when in one and harder to get damaged.
The Abahub Premium SUP Travel Bag is available in different sizes so you choose based on your SUP size. It also has a padded shoulder strap for easy carrying.
It is of premium quality and you will love its foam padding which protects your board. It has additional 600D nylon protection at the nose and tail as well as air vents for heat protection.
28. Roof Rack Pads and Straps
Even with a travel bag, you'll still need to find a safe way to transport your SUP with your car. This is one of the things that makes people stay away from solid paddle boards. But with a good system in place, there's nothing to worry about.
Roof rack pads and straps provide a simple yet safe and effective way to travel with your SUP.
COR Surf Aero roof rack pads and straps are available in different sizes for different cross-bar designs.
The straps are rugged but soft—they will not scratch your paddle board.
29. Snorkeling Gear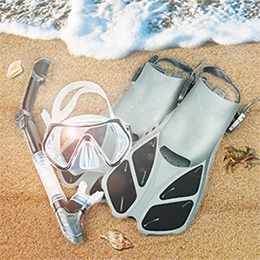 Paddle boarding is not just about paddling and resting on your board. There's so much to explore in the water.
The ZEEPORTE Mask Fin Snorkel Set allows you to be free and adventurous.
You can get it in gray or blue. It is high-quality, with all the features you need—and others you didn't even know you needed.
30. Paddle Board Floats (for Kids)
Sharing the paddle boarding experience with your kids is awesome.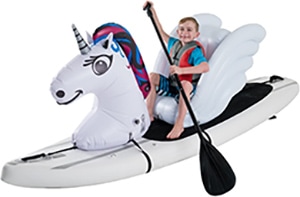 But sometimes, keeping them entertained can be tough. No one likes to see their kids bored and restless when they're supposed to be having fun.
However, with paddle board floats, you will have a hard time getting them out of the water. They are cool SUP accessories to have for paddler parents.
Stand Up Floats Inflatables are made for SUP family time. You can get them in four shapes: shark, submarine, swan deluxe, and unicorn.
31. Water Filter Bottle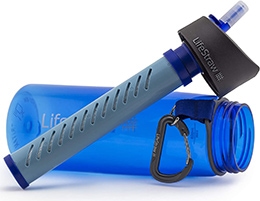 Even with proper preparations, there are days when you may fail to bring enough drinking water.
But thanks to LifeStraw Go Water Filter Bottle, any water can be drinking water. It has a two-stage integrated filter straw.
It will remove 99.9% of waterborne protozoan parasites and 99.9999% of waterborne bacteria.
32. Red Paddle Co Silent Air Remover
Deflating an inflatable SUP can be loud as air escapes when you compress the valve.
This may not be a big deal when you are alone.
But it can attract some attention if there are other people around you.
The Red Paddle Co Silent Air Remover saves you the awkwardness by significantly reducing the sound produced.
33. Stand Up Paddle Board Rail Guards

Protect your hard paddle board from dents and scratches using the NorthShore Rail Tape. It is easy to stick and it has an abrasion-resistant textured finish.
34. Paddle Board Lock
Having a SUP board stolen is every paddle boarder's worst nightmare.
You need to invest in a SUP lock to save yourself the potential heartache.
The DocksLocks SUP Anti-Theft Security System secures your SUP to a tree, park bench, or roof rack. It doesn't have a key so you don't have to worry about losing that either.
Paddle Board Accessories FAQs
Q: What Should I Bring for Paddle Boarding?
You need a paddle, SUP board, leash, and a PFD. These are the things you can't go without.
But other paddle board accessories help with comfort, convenience, and safety, like the ones listed above.
Q: Should You Wear a Life Jacket When Paddle Boarding?
Yes. Even though you are a great swimmer, you should always have a life jacket on when paddle boarding.
Q: What Do You Do with Keys When Paddle Boarding?
You can put them in your waterproof waist pouch, somewhere in your life vest, or in the drybag.
Q: Do You Wear Shoes When Stand Up Paddle Boarding?
Unless it is super cold, you don't need to wear SUP shoes. Most boards have soft, grippy deck pads designed for your bare feet.
Q: How Do You Anchor a Paddle Board?
Anchoring your SUP is quite easy, as long as you have a proper anchor kit.
Check out this short video explaining how to do it.
Q: How Difficult Is Paddle Boarding?
A: Paddle boarding is actually quite easy. All it takes is a few lessons and you will become a pro in no time. Anyone can do it, regardless of age or fitness level.
Conclusion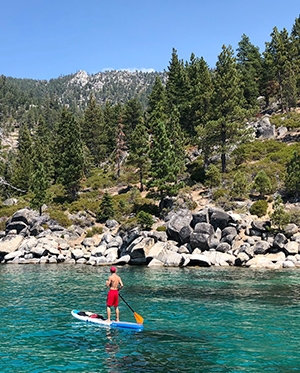 Stand up paddle board accessories make the sport so much fun. Others ensure safety, which is important, especially where water is involved.
Whether you are a beginner or pro, you will need all these paddle board accessories at one point or another.
You don't have to buy them all at once. Start by getting a few at a time.
So which of these SUP accessories are on your must-have list? Did we forget something?
Feel free to let us know below.